Box Free Minds – The Empowerment Team – May 2015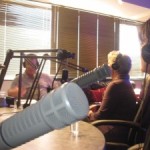 Making a career change is a moment of opportunity!  Discover this whole new approach to Career Transition.
Take a listen to this show and discover why now is the time to approach your career in a whole new way.
In this informative, fun and lively show we discussed:
Your personal AWESOME List: what is it and what can it do for you and your career
How to think Box Free,  not outside the box
The Gremlin
The Power of Clarity in a pursuing a new career or a new business
Meet Jacquie Williams- How she became a Box Free Thinker and how it changed her life and her career.
The Work before the work:  How investing in yourself pays off professionally and personally
Grab a cup of coffee and click here to listen – look for the May 9th show on the dropdown list on the podcast!
I'd like to thank Mark Lewis of The Empowerment Team for having us.  Mark is a delightful, masterful host, fun to listen to and empowering to us all!!